Wireless Playstation 4 Controller Joystick
customers are viewing this product
Controller For PS4 /PC Wireless Bluetooth Gamepad For SONY PS4 Pro Playstation 4 Dualshock Game Console Joystick
Seller controller experience: 1. Why do I need a controller to play PC games? Real seller experience, such as the game "Red Dead Redemption 2", when catching horses in the wild, the wild horse will be tense, the frequency of the controller vibration will make you feel this clearly. Shooting, horse riding, etc. in the game are also better than keyboard and mouse operation. In addition, using the controller to play the game has a stronger sense of game substitution and easier operation. The game was originally designed on the game console and the controller. Therefore, the seller recommends using the controller to play computer games. 2. Why use the controller to link the phone to play games? Fingers slide back and forth on the phone screen, which feels very tired. And, in many times of nervousness, the keys on the screen of the mobile phone cannot be controlled correctly. The controller can solve these problems. If the game has a vibration function, the controller can give you an additional experience. 3. The controller can link to the phone to play many large 3A games. Such as "RDR2", "GTA5" and so on. But you need to install "Steam link" software, and you also need a genuine game. And your mobile phone network needs to be very good, otherwise there will be severe stutters. The configuration of the mobile phone also determines the quality of your game. For example, the seller's mobile phone is iPhoneXR (IOS 13.2), the network is 65M / s, and games on Steam can run smoothly. 4. The controller needs to purchase a Bluetooth 4.0 adapter to connect the PC / laptop, and the different built-in chips of the adapter will also affect the use of the controller. It is recommended that buyers buy a Bluetooth adapter in our store. 5.The controller is connected to the phone and runs the "Fortnite" game perfectly. (For the time being, only "Fortnite" can be supported, other online games cannot run perfectly) Caption of the picture: 1. Over 1300 computer game downloads, click on the pictures to download and install videos and games. 2. Connect the controller to your iPhone and run "FORTNITE" smoothly. 3. Android and iPhone game simulator download, you can download more than 3000 kinds of stand-alone mini games.
Main Feature: This is Gamepad Which can suit for PS4 Host / PC(WIN7/8/10) / iPhone (IOS 13.1) / Android device (Android 9.1) Android devices include (Android phone / Android tablet / Android TV / Android box) All devices need to be upgraded to Android 9.1 to perfectly connect to the PS4 controller. IOS 13.1 devices can be directly connected to the PS4 controller (Controller cannot connect to devices below IOS 13) Controller links to computers, require professional driver software. Sellers offer free driver software and videos, and can provide a large number of game downloads. Specification: Name:Wired Gamepad For PS4 Host / PC(WIN7/8/10) Material: ABS Connection: Bluetooth 4.0 Application for: for PS4 for Dualshock function. Color: Black,White,Blue,Red, Note: Lithium ion rechargeable battery pack built-in, support long time game playing. Wireless controller utilizes Bluetooth technology for wireless game play. Ergonomic design and smooth curves make this game grip easy to control and play. We provide you with the best product and service, if you have any problem, please let us know, and we will solve the problem ASAP. Thank you so much. Package includes: 1 * Bluetooth Wireless Gamepads 2 * Silicone rocker cap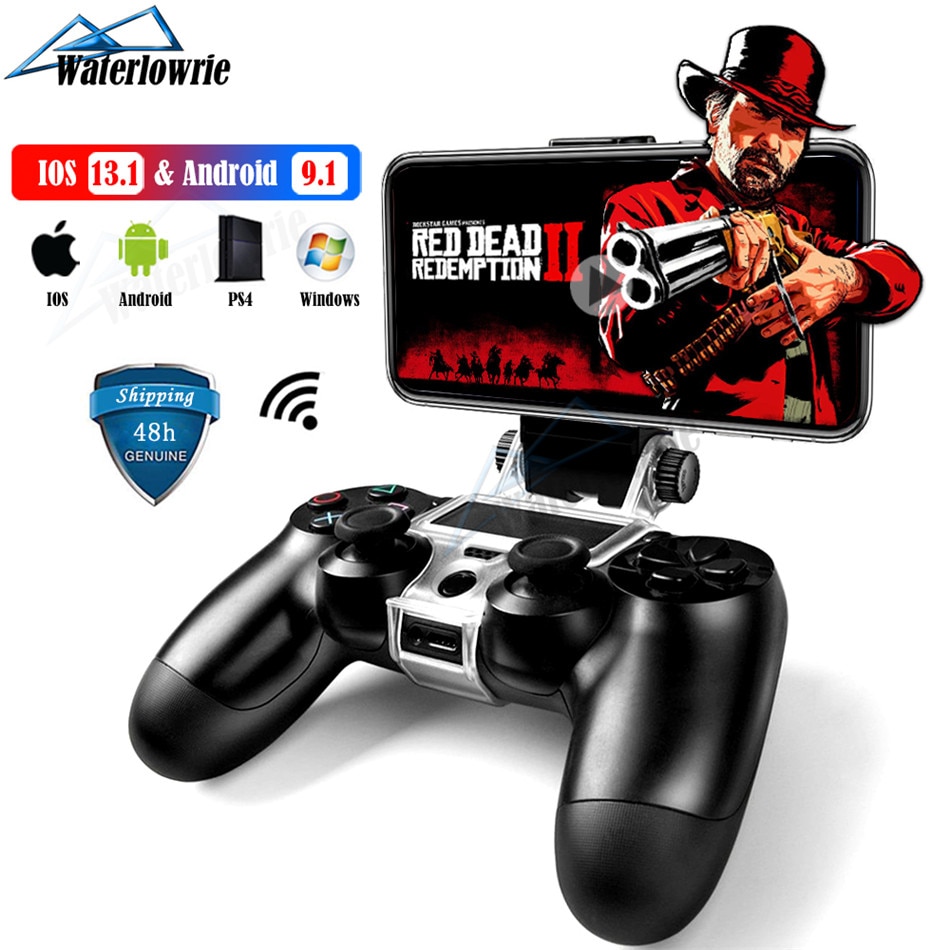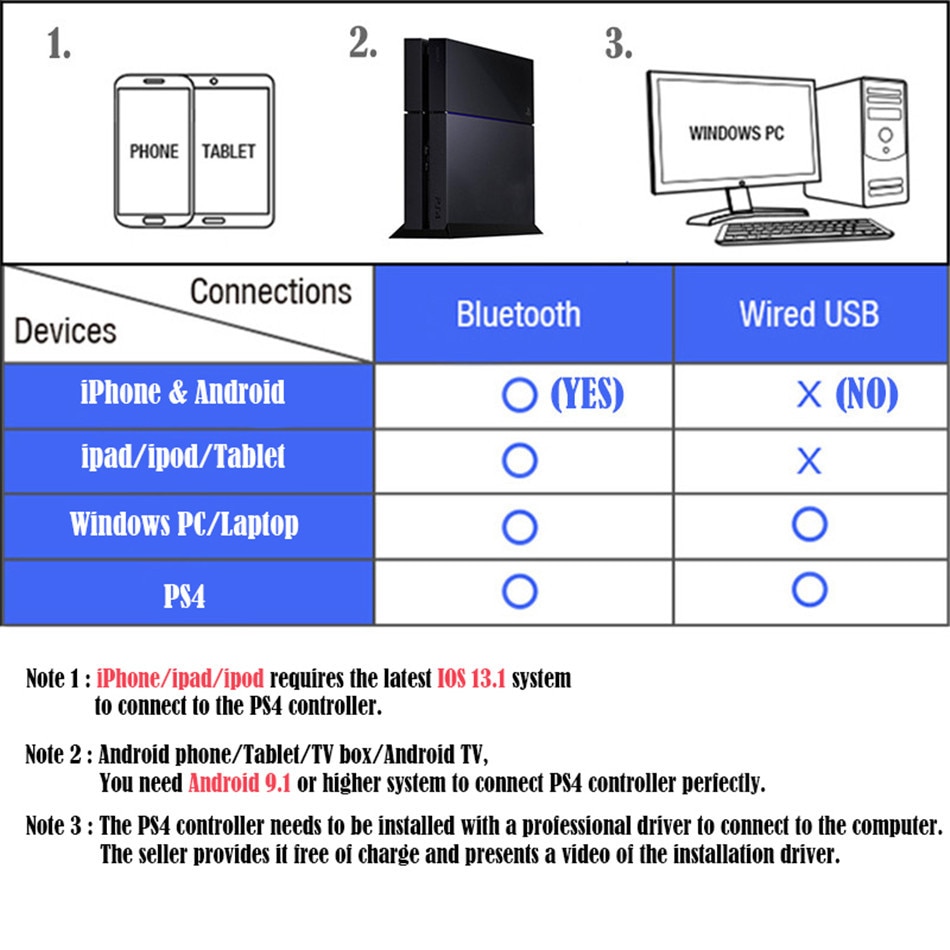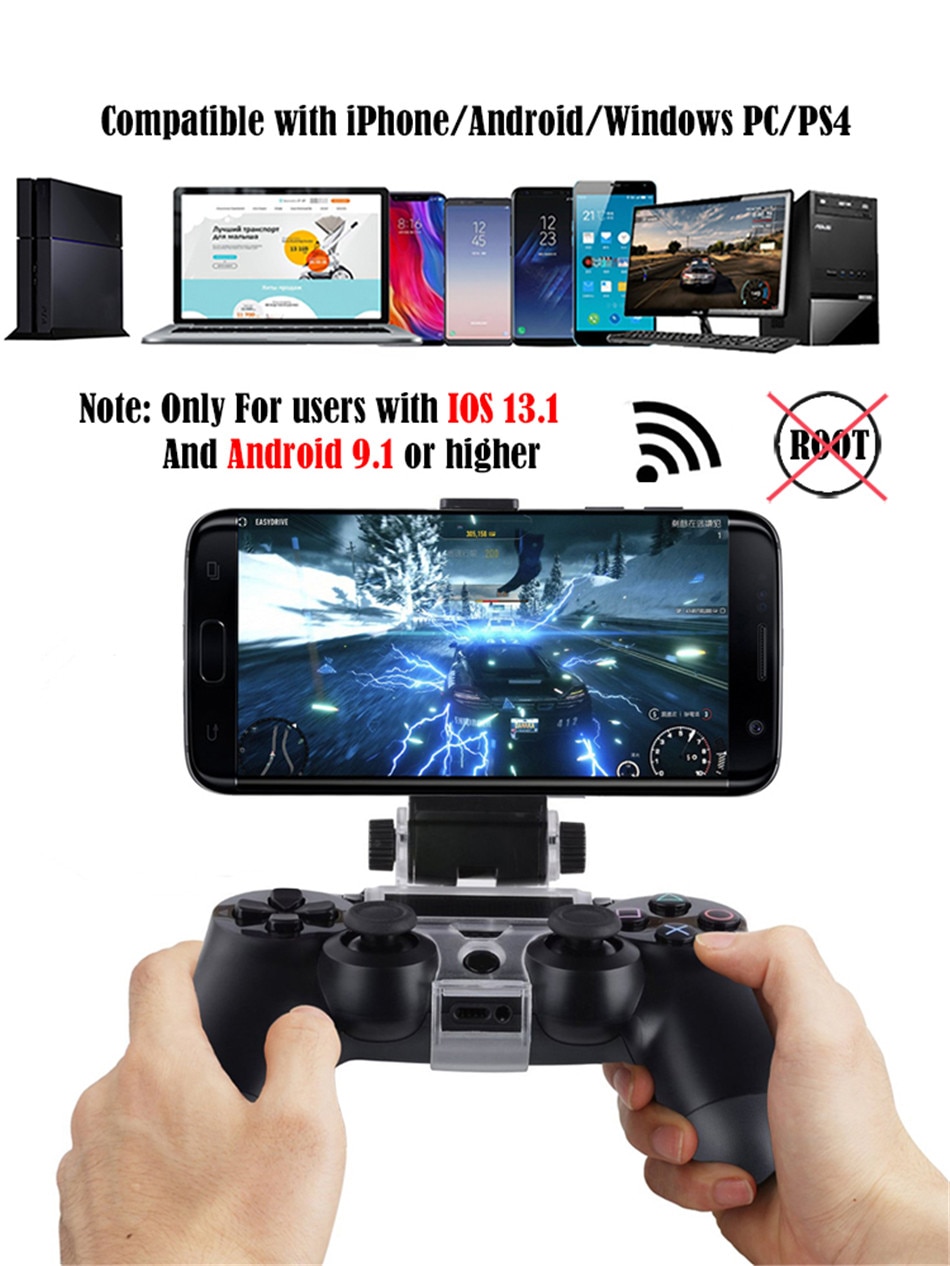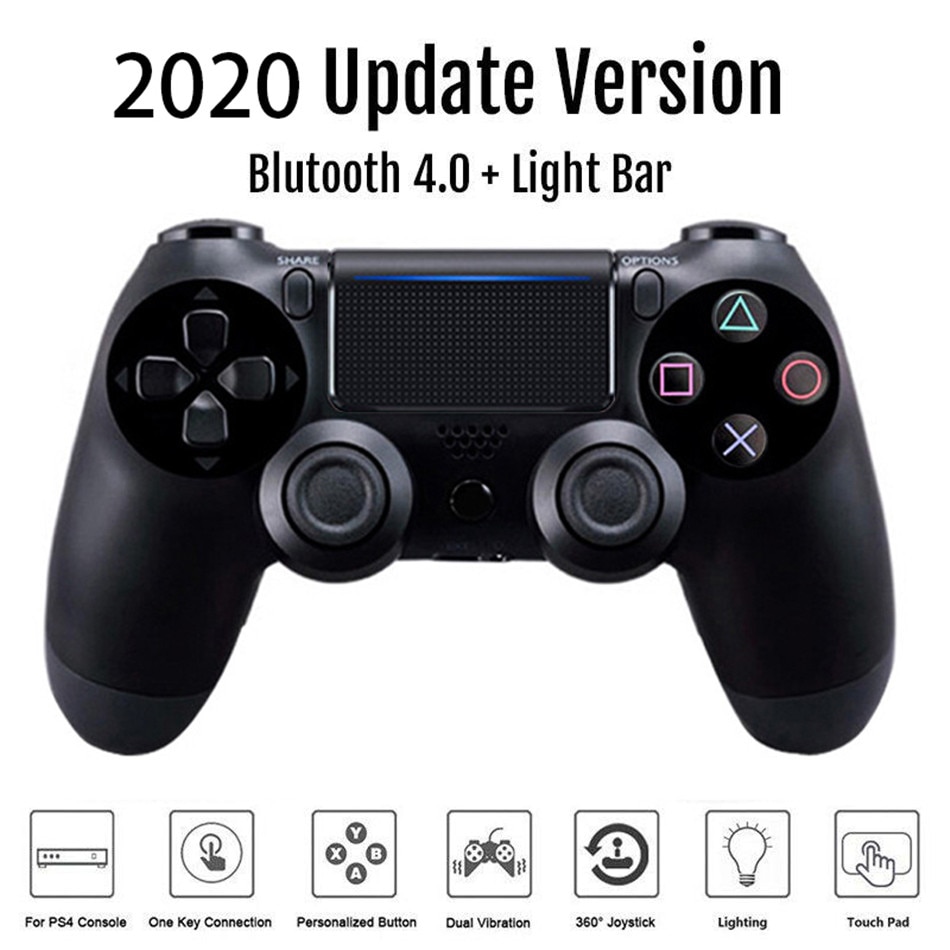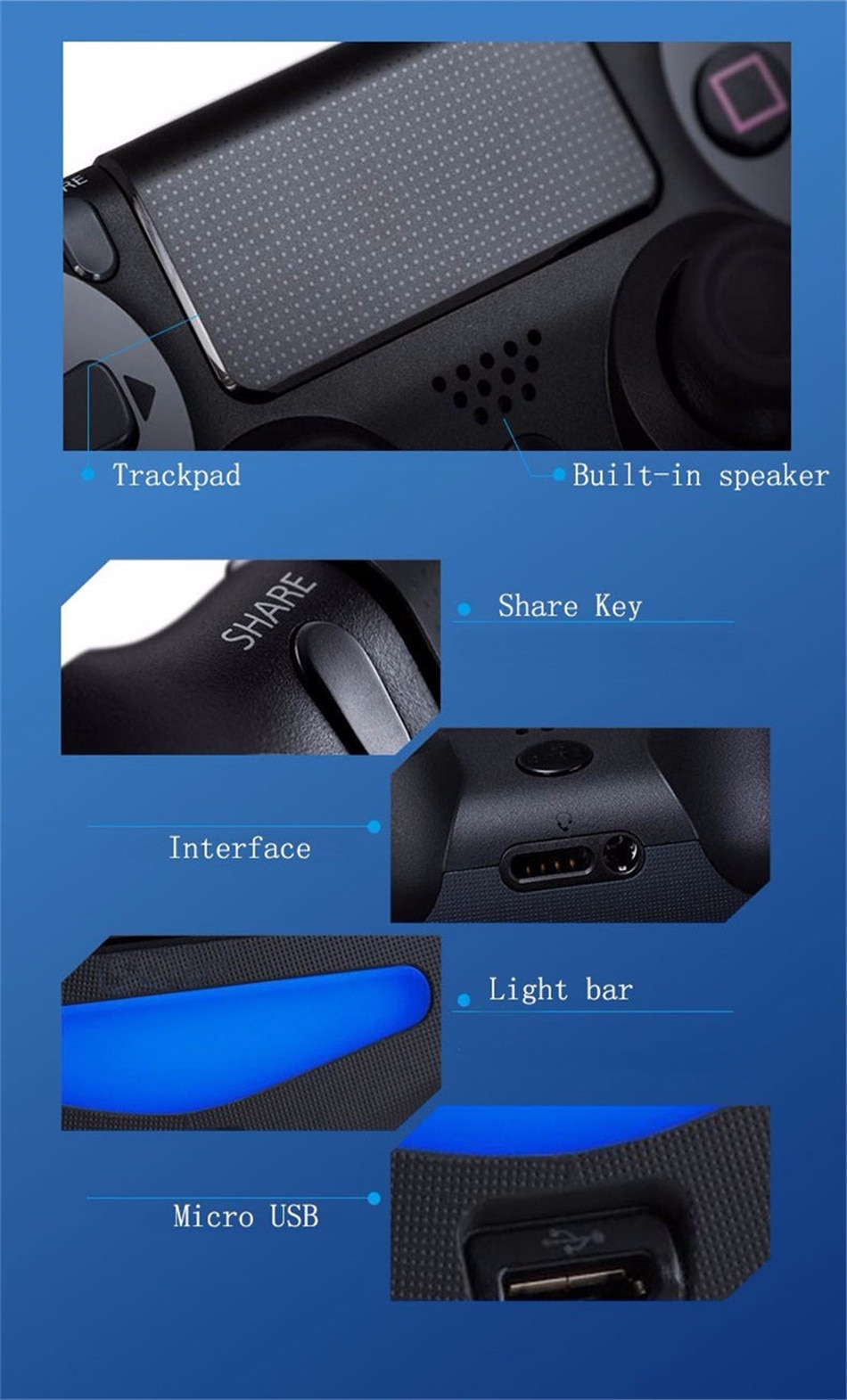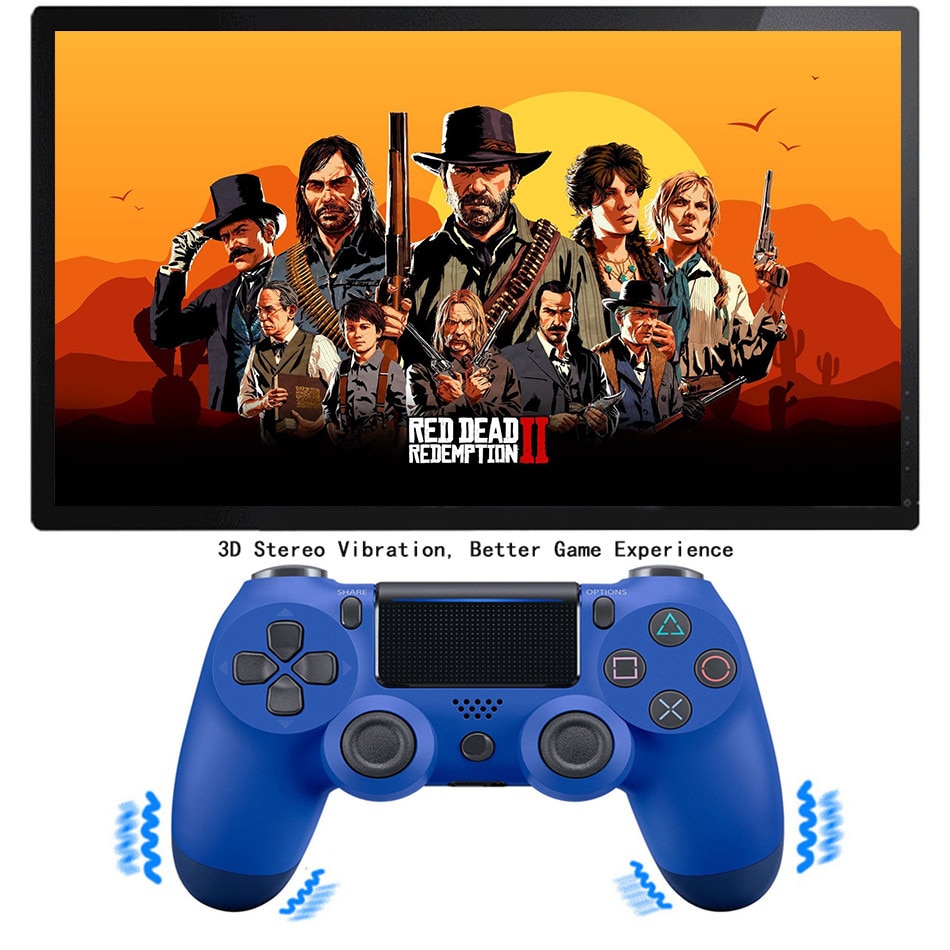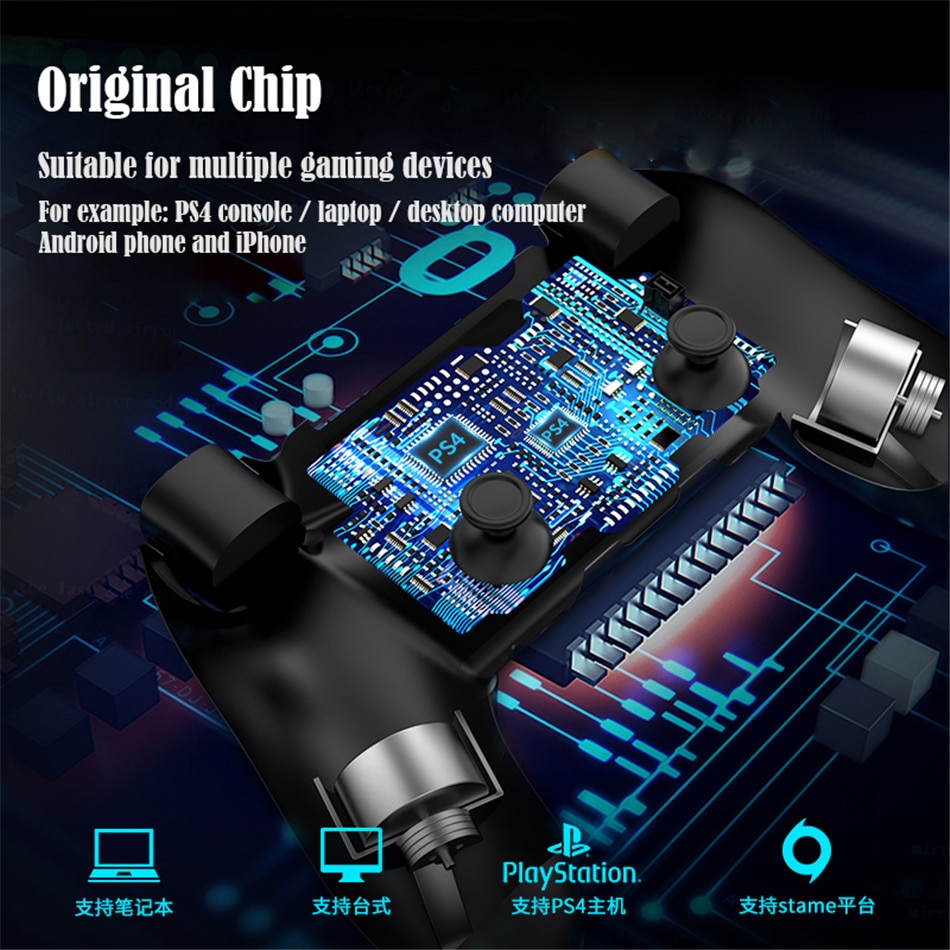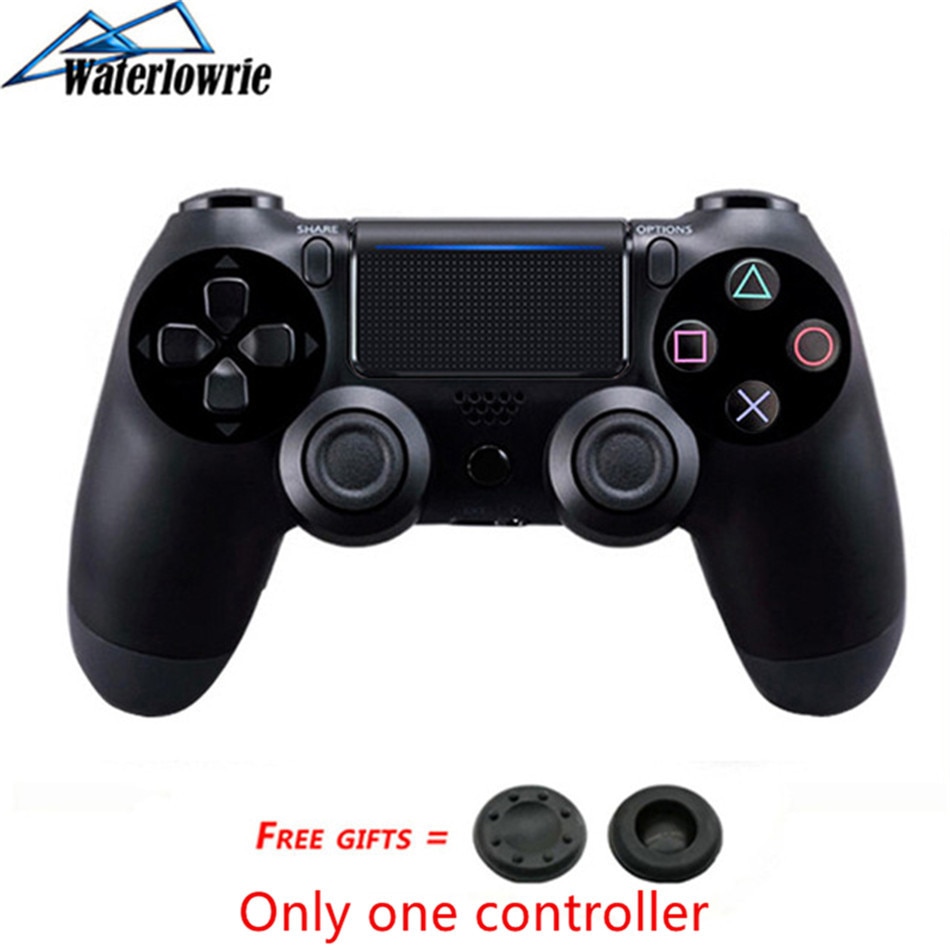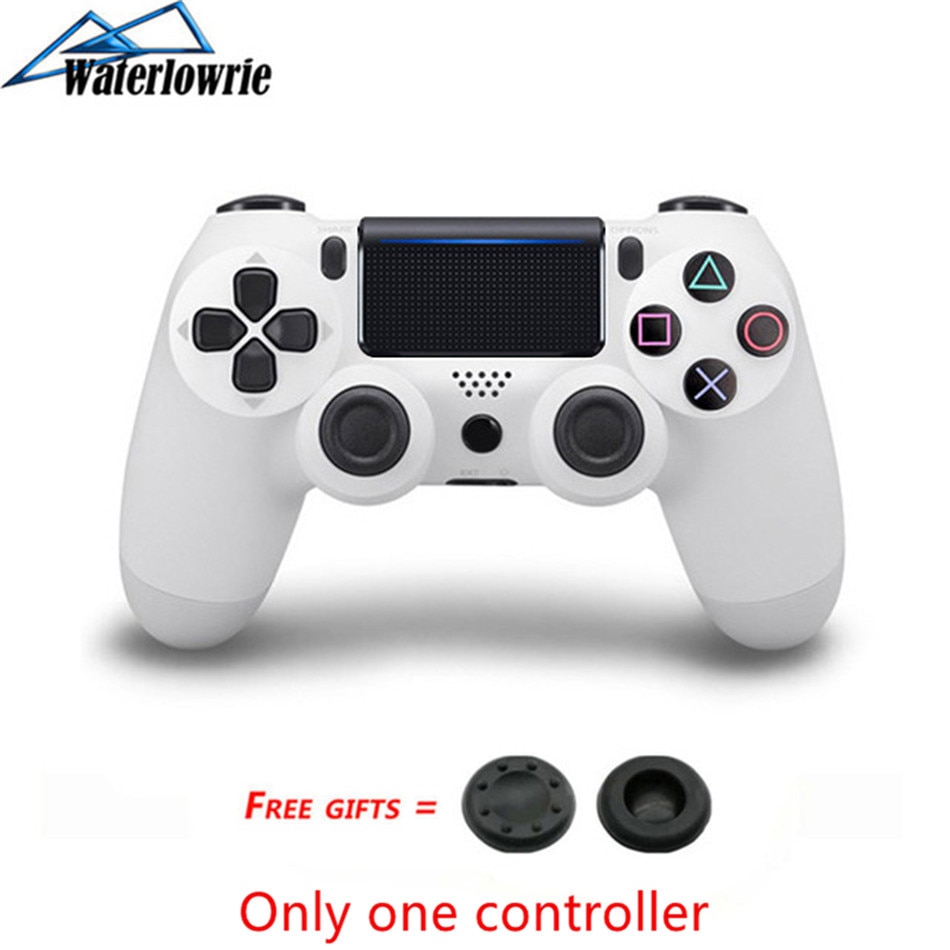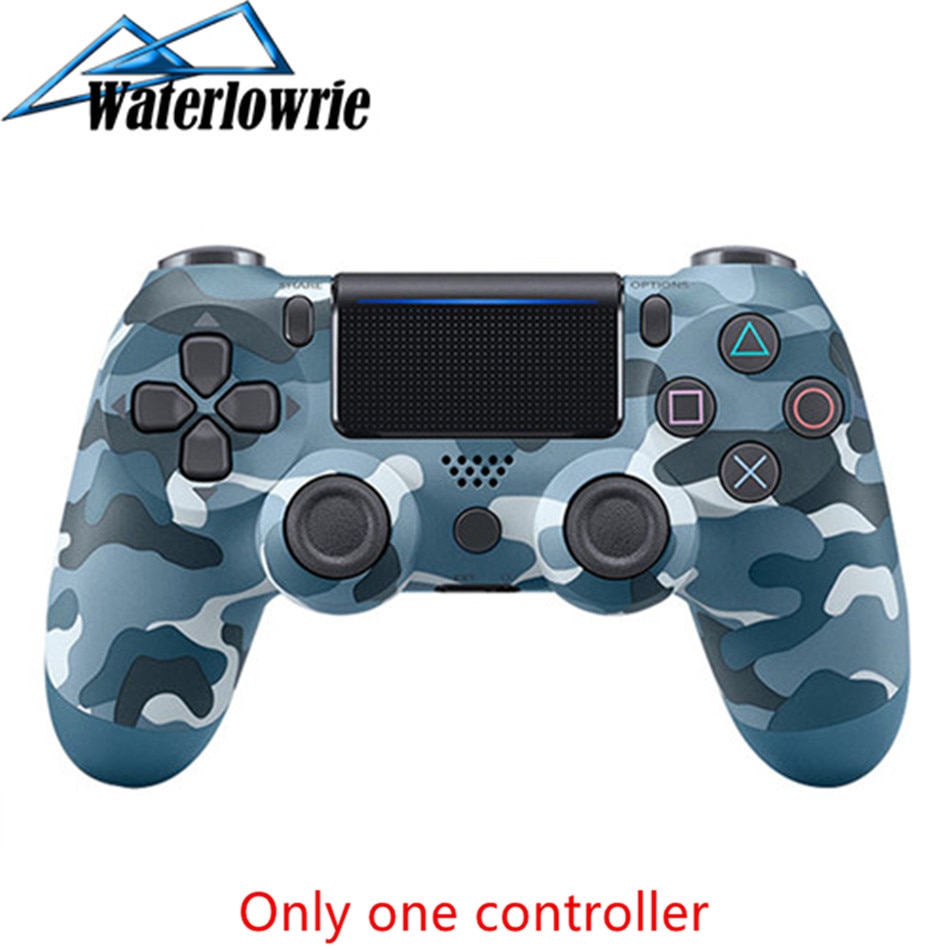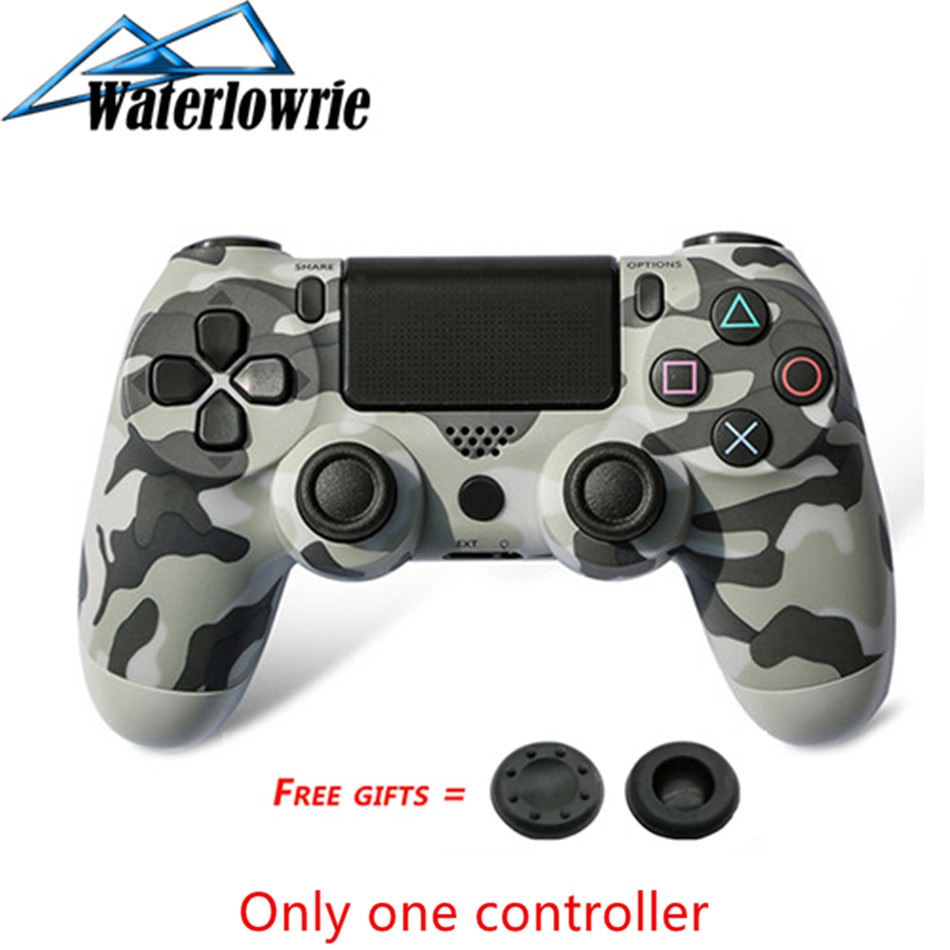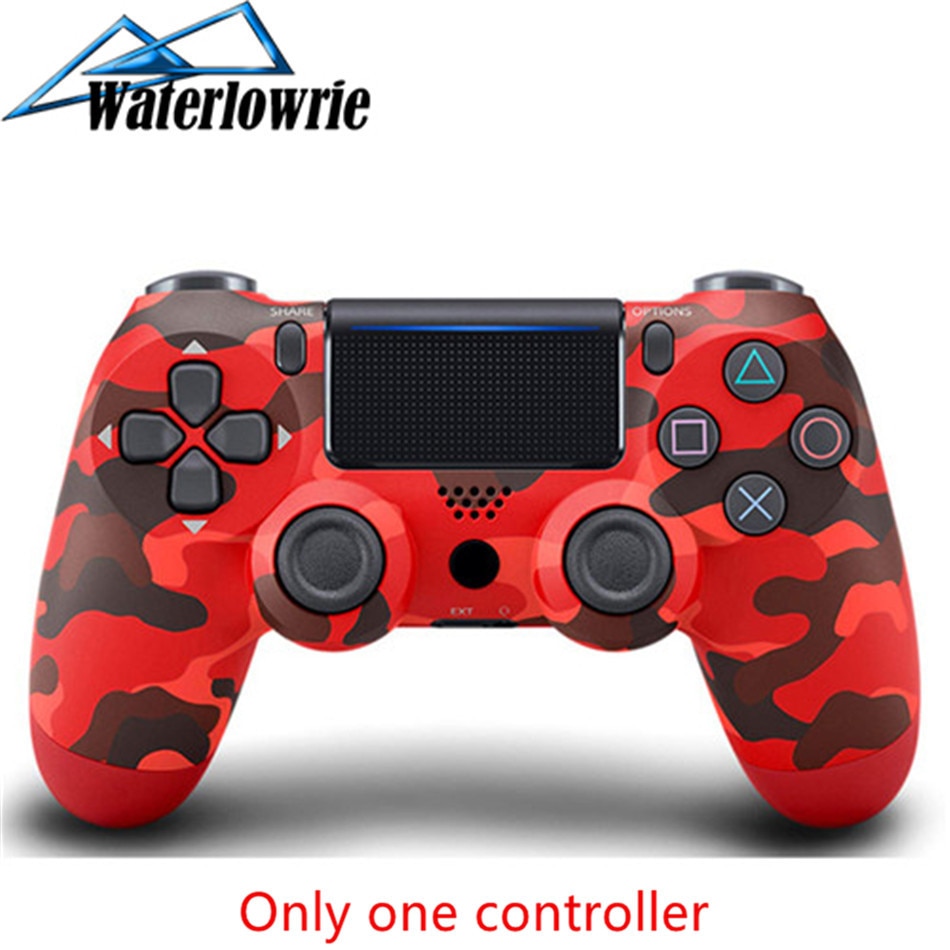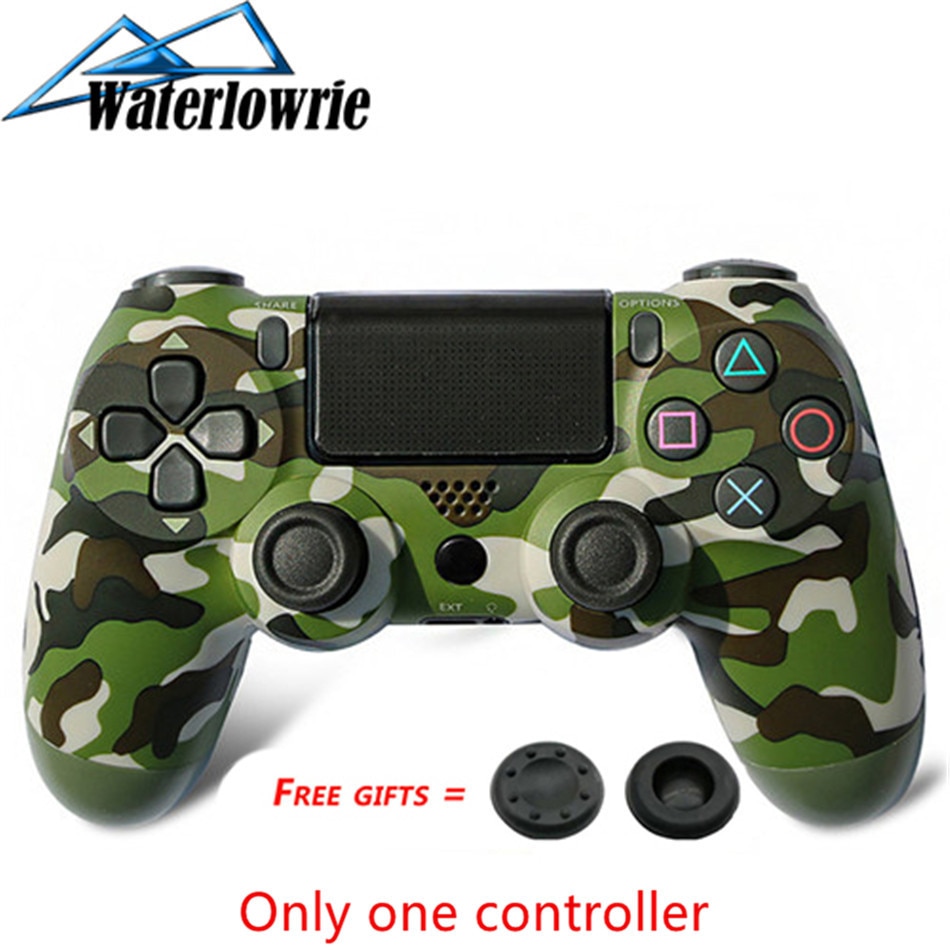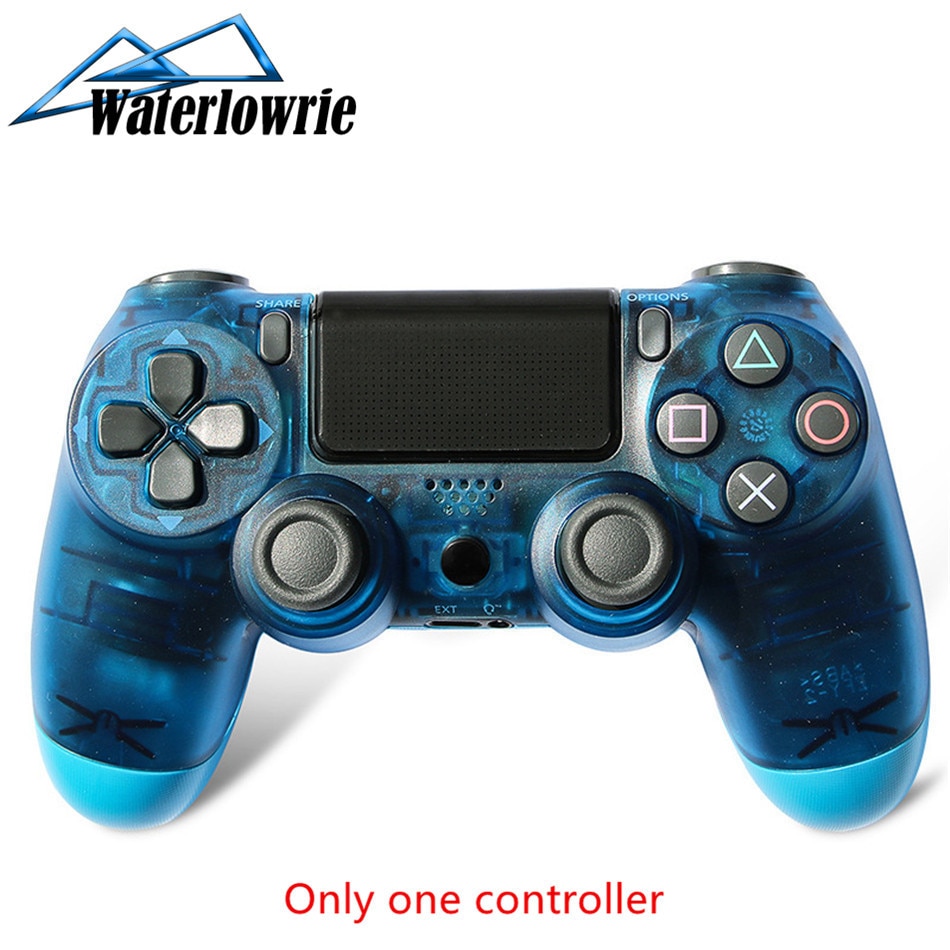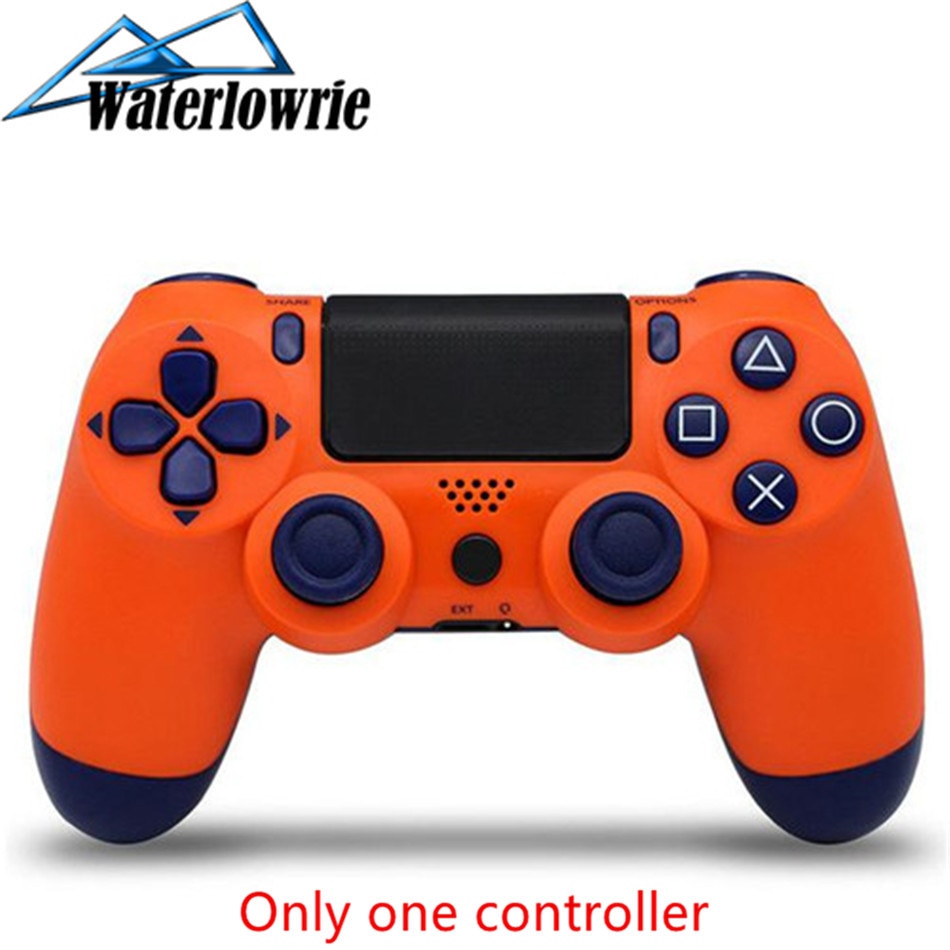 Delivery exactly 8 days, GamePad is clear, the seller and I recommend it.
RETURNS POLICY
Your 100% satisfaction is important for us. We offer trackable free shipping and delivery to the U.S. Our delivery takes 2-9 business days from the day we process your order depending on the product you order. We offer a 30-days Return & a 7-days refund Policy: • If a product gets damaged or was faulty upon a delivery - we offer 100% refund. • Timing: we have a 30-days Return & a 7-days refund Policy, since the day item was received. • To be eligible for a return, goods must be unopened, unused, undamaged and accompanied by proof of purchase. To avoid delays in the process of your request, please don't send us any items before emailing us. • For returns, please email us at urezbuy@gmail.com with the subject 'Returns' and include your order number, name and the reason for the return. • Seller will provide the customer with instructions where to send returned goods. Customers are strongly recommended to get proof of postage when returning goods to avoid "lost packages" situations. • Please note that customers are responsible for shipping costs of returned items. • When returned item is received and inspected, customer receives a confirmation email, notifying about the status of the refund. • If the refund is approved, then it will be processed and a credit will automatically be applied to customer's credit card or original payment method shortly after.