Facial HF Electrotherapy Skin Care Spot Acne Remover Spa Beauty Machine
customers are viewing this product
4 In 1 High Frequency Electrotherapy Electrode Light Acne Wand Skin Care Spot Acne Remover Facial Spa Beauty Machine
Operation Procedures:
1. Indirect Method---- fit for dry nature skin and aged skin Please screw in the glass tube in the hand piece. Please hold the glass tube after touch some talcum powder. Turn on the machine and the electricity will get through. Do the massage on face from neck to chin and from visor to forehead. 2. Direct Method----fit for greasy nature skin Please grease essence and cream on the face first and then the hold the metal bar to put the glass tube on face.Turn on the machine. Massage with the glass tube like "Z" or helix on face, do the treatment as follows, forehead--nose--right side of the face--chin--left side of the face--nose--forehead. 3. Sparkle Method----fit for wounds, sore and inflammation Cover the eyes with a piece of the wet cloth patch and touch the face with the glass tube on the part of inflammation. For one time, the treatment should be less than 10 sec. It\'s normal if there are sparkles coming out while the glass tube touches the face. 4. Hair Care Method----fit for stimulating the skin surface reducing folliculitis and improving the healthy growing of the hair Use the comb tube (together with pilatory is much more better). Towards the direction of the hair to move the comb tube. Please adjust the intensity to "0" after using it. Make sure that the machine is turned off and puck the glass tube out of the hand piece.
Features:
-MULTIPLE FUNCTION: This total skin care & hair growth system, can quietly reverse aging process and bring back youthful skin, clear acne and reduce acne scarring, stimulates hair growth. The skin wand use high frequency facial machine vibration to accelerates blood circulation, collagen and cell production to improve and reduce age spots, acne, wrinkles, sagging skin, drastically improve aging skin, serves well for skin whitening and tightening. -FOUR ELECTRODES to FIT YOUR NEEDS : You can choose the different electrodes to treat any problem - Mushroom tube for broad area treatment; Tongue tube for sensitive areas, such as dark circles beneath eyes; Bend tube for spot areas acne, pimples; Comb tube for stimulating scalp circulation to grow new hair. -FOUR TREATING METHODS: Facial beauty machine methods can be chosen which are indirect high frequency, direct high frequency, hair care method and spark method according to your specific need for skin, hair or body. -EASY to USE: Insert the desired glass electrode into the high frequency machine, gently push in the electrode and it should just snap in to place. Then turn the high frequency machine down to a zero level and turn it on. It's safe and portable. please attention : 1-when use , Don't stay the glass electrode tube more than ten seconds in a same part of your face / 2-about the sensitive skin , we suggest that you can use a thin gauze cover your face ,and then use this high frequency facial machine / 3-And the use frequency depends on different people's skin situation, usually about 2-3 times a week.
Package Included:
1 x Main machine 1 x Electrode Glass Tube (Comb Tube, Tongue Tube, Mushroom Tobe, Bend Tube) 1 x User Instructions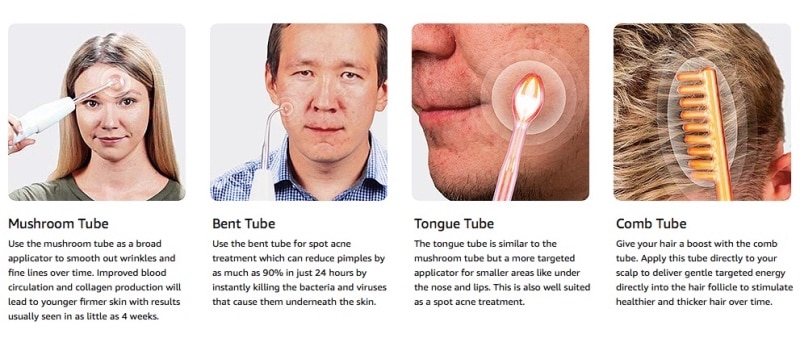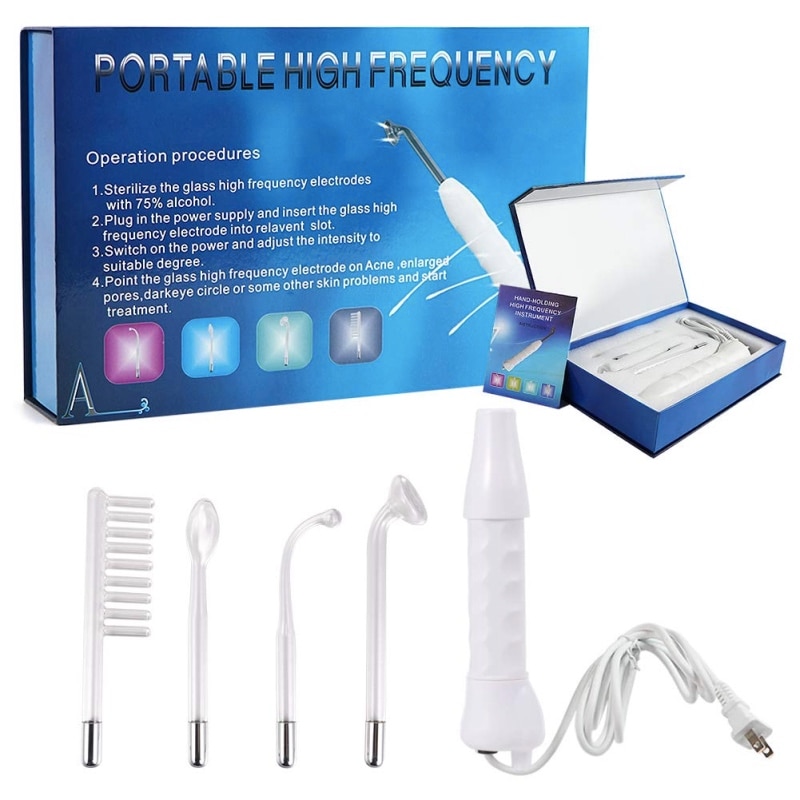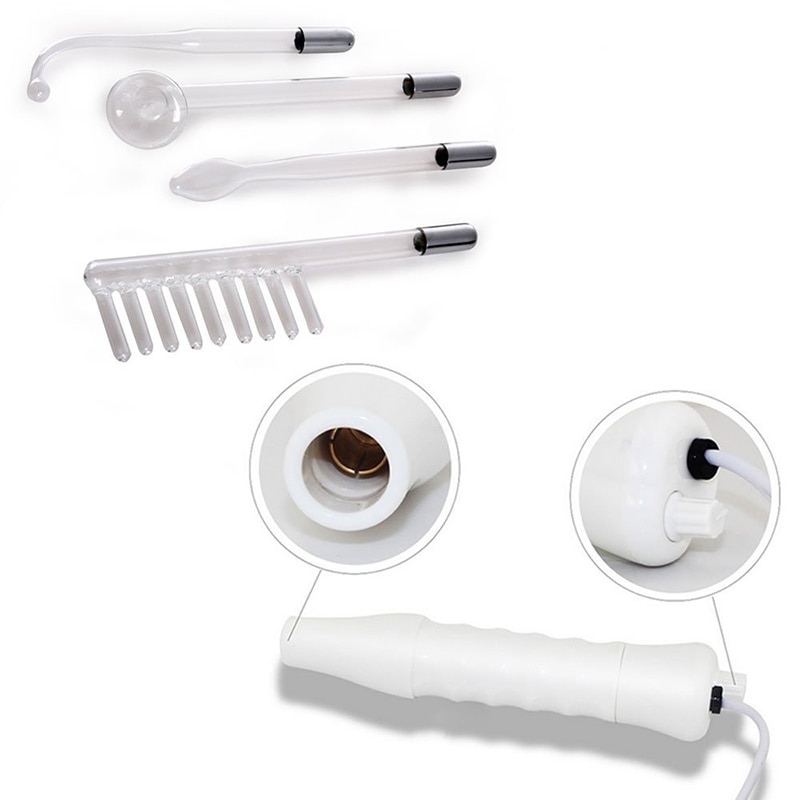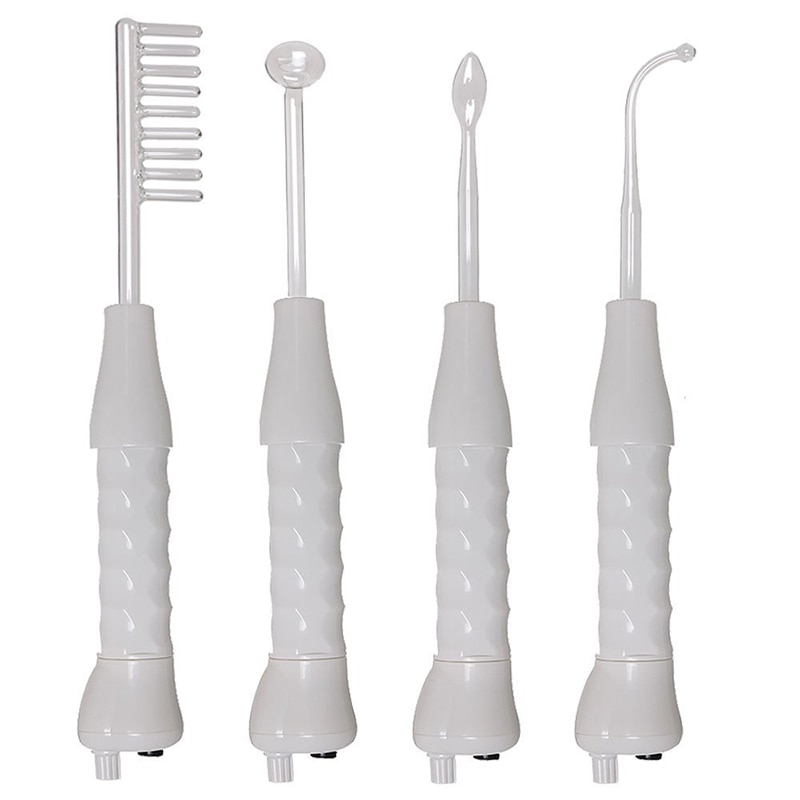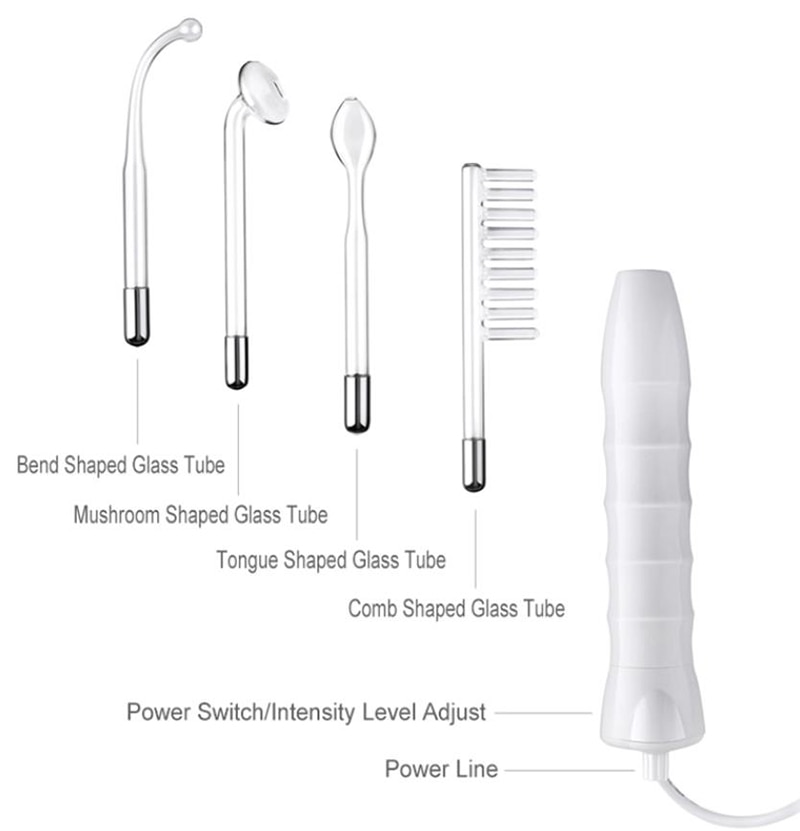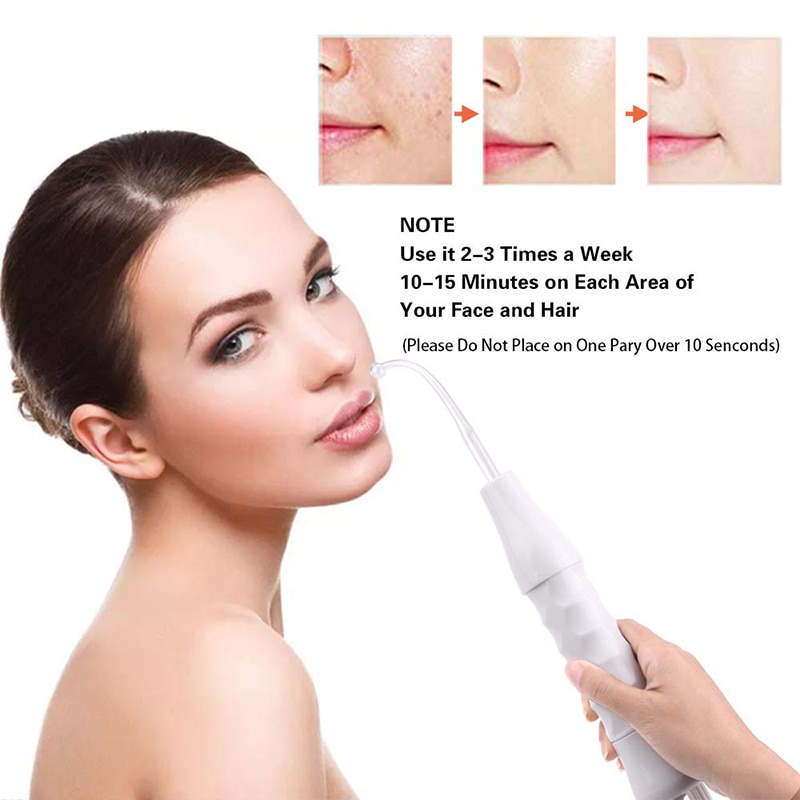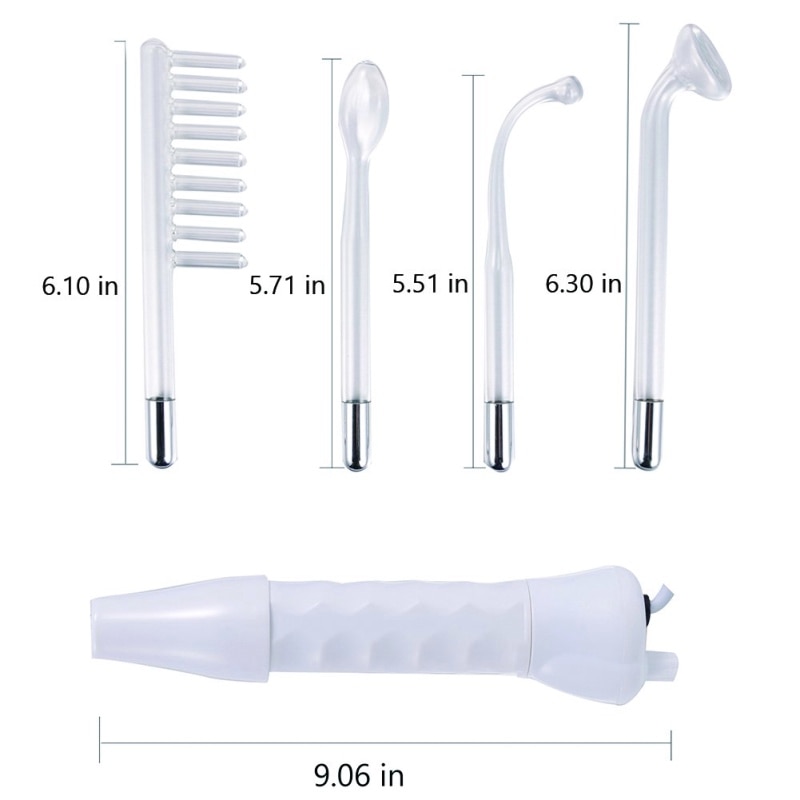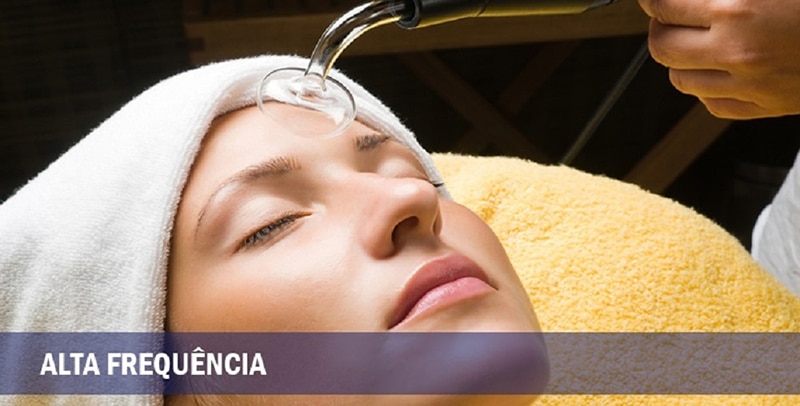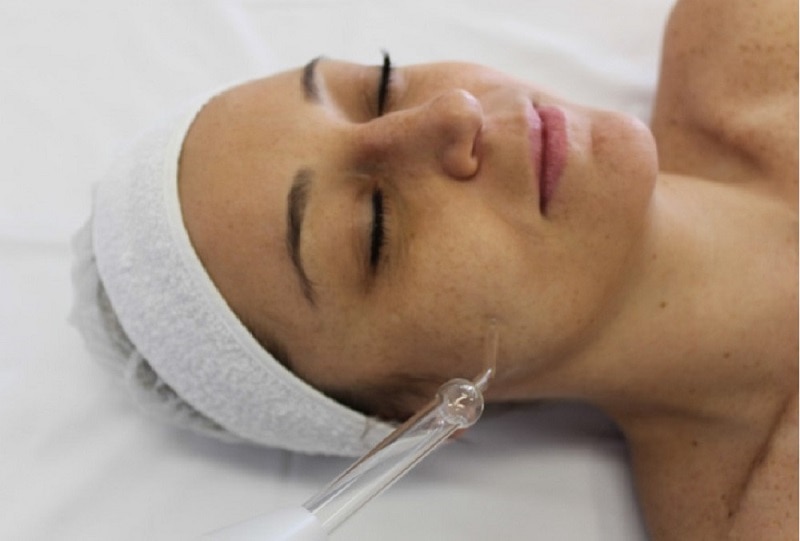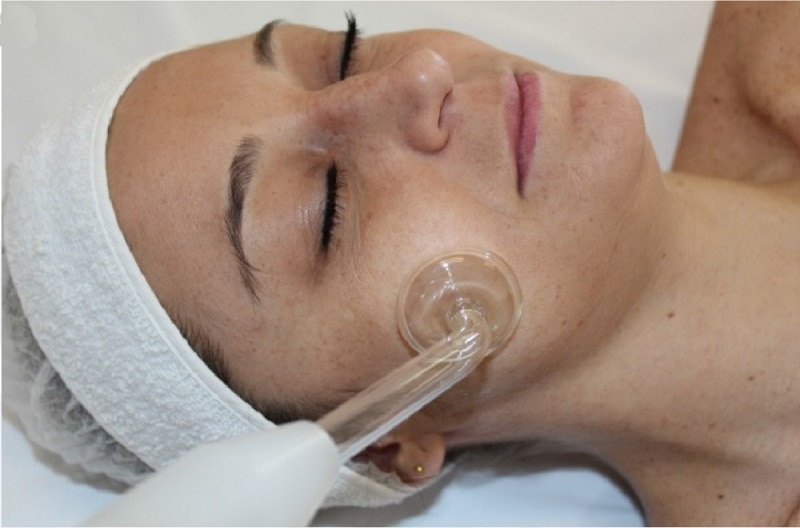 Unfortunately, it does not enter the device.
Facial HF Electrotherapy Skin Care Spot Acne Remover Spa Beauty Machine
Facial HF Electrotherapy Skin Care Spot Acne Remover Spa Beauty Machine
Not tried yet, will leave review afterwards. Fast delivery
Facial HF Electrotherapy Skin Care Spot Acne Remover Spa Beauty Machine
RETURNS POLICY
Your 100% satisfaction is important for us. We offer trackable free shipping and delivery to the U.S. Our delivery takes 2-9 business days from the day we process your order depending on the product you order. We offer a 30-days Return & a 7-days refund Policy: • If a product gets damaged or was faulty upon a delivery - we offer 100% refund. • Timing: we have a 30-days Return & a 7-days refund Policy, since the day item was received. • To be eligible for a return, goods must be unopened, unused, undamaged and accompanied by proof of purchase. To avoid delays in the process of your request, please don't send us any items before emailing us. • For returns, please email us at urezbuy@gmail.com with the subject 'Returns' and include your order number, name and the reason for the return. • Seller will provide the customer with instructions where to send returned goods. Customers are strongly recommended to get proof of postage when returning goods to avoid "lost packages" situations. • Please note that customers are responsible for shipping costs of returned items. • When returned item is received and inspected, customer receives a confirmation email, notifying about the status of the refund. • If the refund is approved, then it will be processed and a credit will automatically be applied to customer's credit card or original payment method shortly after.